The new reality derived from the crisis of COVID-19 is going to face new challenges in terms of access to Data Health in a secure way. The new webinar of BDVA will present the experiences of three EU-funded projects to share their approaches and recommendations.
DeepHealth collaborates with the participation of Jon A. Gómez, Technical Manager of the Project, in the webinar "How to Exhange and grant access to health data in a secure way: approaches and recommendations" organized by the BDVA on 14th May at 10:30h.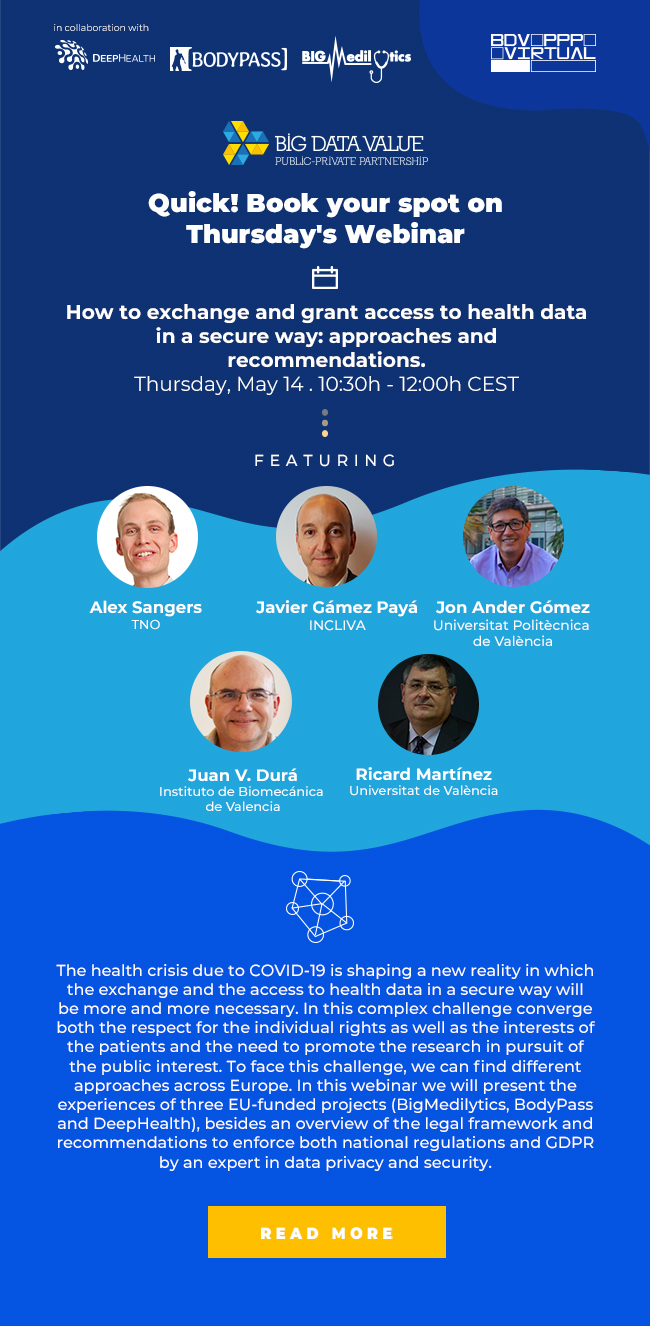 Register on the BDVA webinar on Secure Data Exchange in Healthcare here.