DeepHealth External Advisory Board
DeepHealth has set up an independent External Advisory Board (ExtAB) formed by a panel of independent experts selected by DeepHealth partners to cover key areas of the project. The mission of the ExtAB is to provide comments and recommendations regarding requirements, objectives, and development, as well as exploitation and dissemination activities, in order to ensure the maximum impact of the DeepHealth project and the future exploitation of the project results.
Current Members: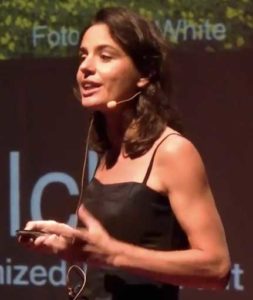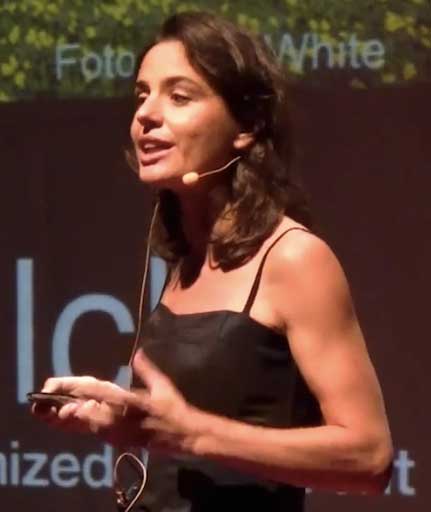 Aurelia Bustos , Co-founder in Medbravo – www.medbravo.org.
Aurelia Bustos, MD, PhD. is board-certified medical oncologist practicing during more than 18 years and computer science engineer with a PhD in AI applied to medical text and medical image. She has a multidisciplinary expertise in artificial intelligence, natural language processing, software engineering, health technology, clinical oncology, clinical trials and cancer research industry. She has participated in different e-Health projects promoted by European organizations and leading Spanish research institutions.
Her areas of expertise cover the following: application of AI techniques to biomedical projects involving multi-modal data; design of methodology for the different project phases including conception, data-set building and curation, ground-truth extraction strategy including labeling and AI-assisted annotation tools, exploratory data analysis, customization and implementation of deep learning architectures, model training, inference and clinical validation phase.  (See more details in https://www.medbravo.org/team ).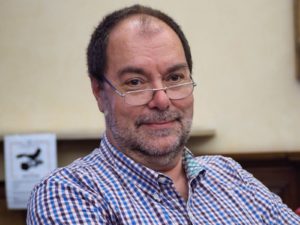 Marco Danelutto, Full Professor at Dept. of Computer Science, Univ. of Pisa.    
Prof. Marco Danelutto obtained his PhD in Computer Science in 1990 and he is currently a full
professor at the University of Pisa, Dept. of Computer Science. His main research interests are in the field of structured parallel programming models for parallel and distributed architectures. His main contribution in the field are relative a) to the development of autonomic techniques supporting management of non-functional properties in structured parallel applications, b) to the exploitation of macro data flow techniques in the implementation of parallel patterns and c) in the design of a set of parallel building blocks suitable to be used, in composition, to support the implementation of a number of different parallel patterns.
Danelutto actively participates in the design and development of FastFlow, a structured, highly efficient, parallel programming framework targeting heterogeneous multi/many core architectures. He participated in different national and international research projects, including EU FP6 CoreGRID (NoE) and GridCOMP (STREP), FP7 STREP projects ParaPhrase and Repara and H2020 RIA RePhrase. In all these projects, he has acted as WP leader and member of the project steering committee. Danelutto is the author of more than 180 papers in international refereed journals and conferences. He has been teaching different courses related to parallel/distributed computing and he is currently vice-responsible for the master's degree in Computer science and Networking at the University of Pisa and vice-director of the Dept. of Computer Science of the Univ. of Pisa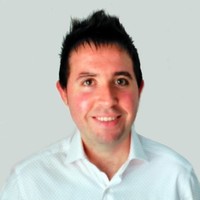 Rubén Casado, Big Data lead at Accenture Spain.
Dr. Rubén Casado received a B.Sc. degree in Computer Science in 2005, a M.Sc. in Computing in 2008 and a PhD in Software Systems in 2013 from University of Oviedo, Spain. He has worked as a researcher and teaching assistant at the University of Oviedo, where he is currently a member of the Software Engineering Research Group. He has also collaborated as a visiting researcher with the Oxford Brook University (Oxford, UK) in the design of distributed data management solutions, and in the LORIA/INRIA team (Nancy, France) for the design of innovative verification and validation approaches in software quality. He has published relevant scientific papers and been involved in many research projects, including those with national (TIN, PCTI) and international scope (FP7, H2020). From 2012 to 2016 he was the Head of the Big Data unit at Treelogic where he was the coordinator of different research projects including Lambdoop, PROTEUS and led the development of Big Data solutions for insurance, environment and bank industries. Currently, Rubén is the Big Data lead at Accenture Spain. He is focused on the delivery of innovative high performance data & analytics approaches for customer from different domains including financial services, retail and public services.
His research interests include Big Data, Distributed Data Management, Software Testing and Cloud and Services based systems. Rubén loves talking about Big Bata in industrial, academic or scientific environments. He usually collaborates as invited speaker/lecturer with different universities and conferences.