Mónica Caballero and Jon A. Gómez participates in a BDVA webinar to share lessons learned as coordinator of the DeepHealth project.
BDVA webinar launched on July 19th with the aim to present the vision from the experience of everis NTT DATA and UPV in relation to the management of European projects, including common challenges found, best practices to deal with them and lessons learned at different levels and covering different areas. Monica Caballero, Project Leader at everis NTT DATA and Jon A. Gomez from UPV as Technical Manager, shared their experience from global management until aspects affecting technical developments and R&D activities, as well as data, piloting and dissemination and exploitation aspects and activities, also in the particular case of DeepHealth project, shared as a case study.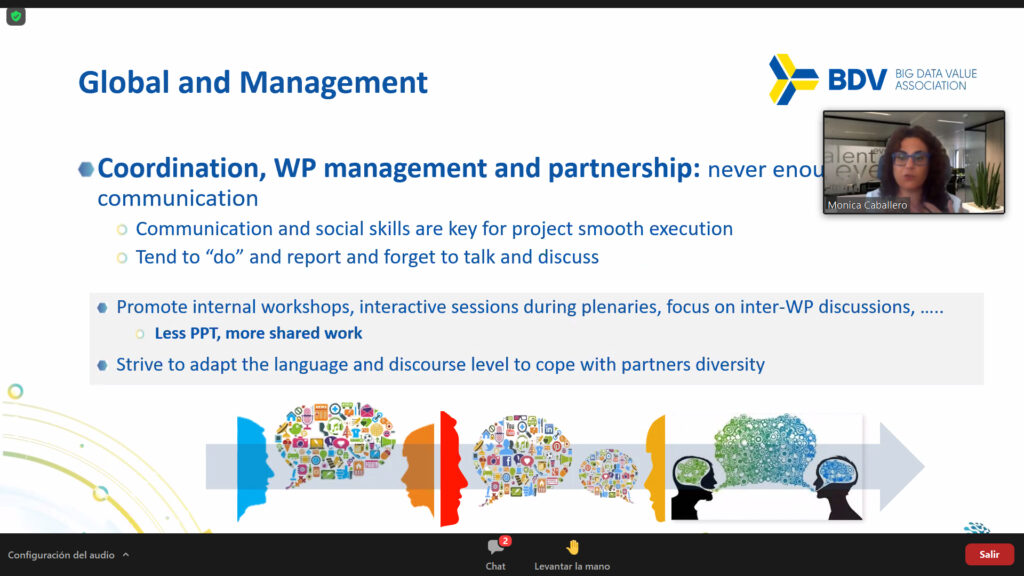 There were 36 attendees to the webinar, who were able to interact with their questions at the end of the session via slido. The webinar was very well received, as it focused on practical aspects of European project management, as well as on technical issues that allowed to give an integrated view of a case study in European project management.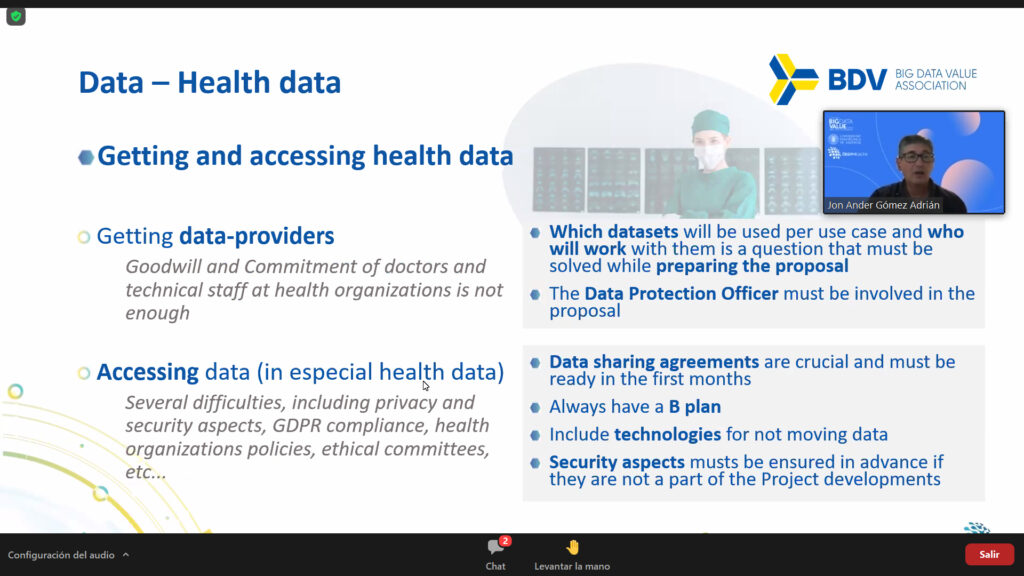 Suscribe to the DeepHealth newsletter to keep up to date with all the news.